Eighth edition of the T20 World Cup 2022 has been started. Here is everything you need to need to know about the event.
ICC Men's T20 World Cup 2022 Groups

First Round
Group A
Namibia, Netherlands, Sri Lanka, United Arab Emirates
Group B
Ireland, Scotland, West Indies, Zimbabwe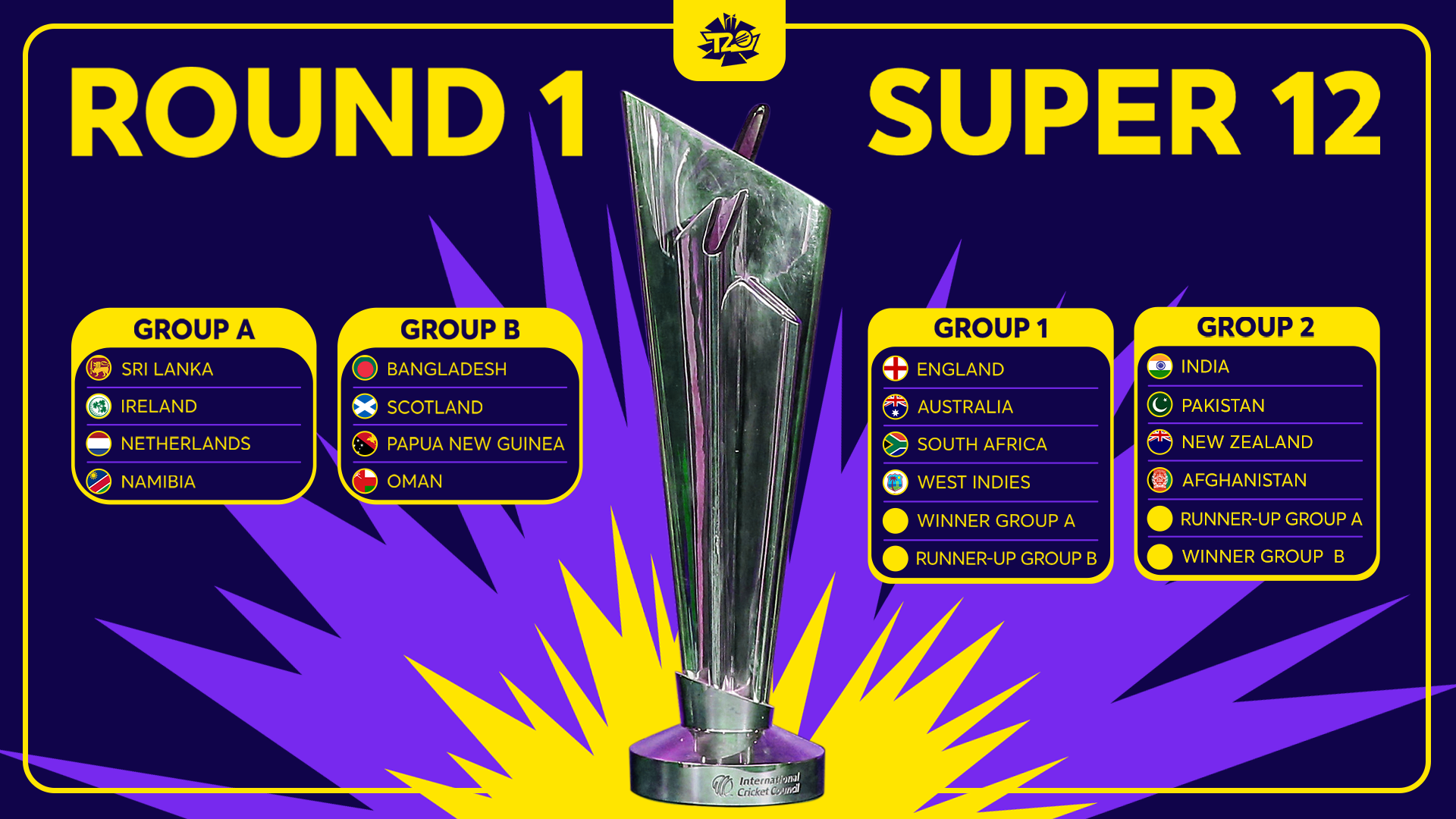 Super 12
Group 1
Afghanistan, Australia, England, New Zealand, Group A winner, Group B runner-up
Group 2
Bangladesh, India, Pakistan, South Africa, Group B winner, Group A runner-up.
Venues:
Seven venues across Australia will be used in total during the ICC Men's T20 World Cup 2022, with the Melbourne Cricket Ground hosting the final and the semi-finals set to be played at Adelaide Oval and the Sydney Cricket Ground. The Gabba in Brisbane, Kardinia Park in Geelong, Bellerive Oval in Hobart and Perth Stadium are the other host venues.
Points system
In both the First Round and Super 12 group stages the following points system will apply:
Win: 2 points
Tie, no result or abandoned: 1 point
Loss or forfeit: 0 points