In the Super 12 stage of the T20 World Cup, India defeated Pakistan by 4 wickets after a thrilling match. In the match played in Melbourne, Pakistan had given India a target of 160 runs, which India achieved in the last over. In pursuit of the target, KL Rahul and Rohit Sharma entered the field on behalf of India, Naseem Shah caught KL Rahul in the second over of the innings. On the total score of 10 runs, Haris Rauf also walked Rohit. After Rohit Kumar, Surya Kumar Yadav came to the crease, his ambitions looked dangerous but Haris Rauf kept him going. Virat Kohli and Hardik Pandya gave full support to the Indian team. The duo put on a partnership of 113 runs for the fifth wicket.
India defeated Pakistan by 4 wickets | ICC Men's T20 World Cup 2022
In the last over, the match entered a very exciting phase and India achieved the target on the last ball. In the match being played in Melbourne, Australia, India won the toss and invited Pakistan to bat first. Pakistan scored 159 runs for the loss of 8 wickets in the allotted 20 overs. Pakistan's first wicket fell for just one run, Babar fell victim to Arshdeep on the very first ball. After Babar, Shaun Masood came to the crease, Rizwan also looked dull in front of the Indian bowlers. On the total score of 15 runs, Rizwan also became a victim of Arshdeep. He scored 4 runs off 12 balls. India's fourth wicket on the total score of runs fell to Akshar Patel, who was run out by Mohammad Rizwan.
After Rizwan, Iftikhar Ahmed came into the fray and along with Shan Masood successfully tried to put Pakistan's car back on track. Iftikhar Ahmed scored a brilliant fifty off 32 balls, he also hit Akshar Patel for 3 sixes in the same over. Iftikhar Ahmed's smoky innings was ended by Mohammad Shami. After which Shadab Khan came to the crease but he too could score only 5 runs.
After Shadab, Hyder Ali entered the field to play with Shan Masood, but he could only score 2 runs. In this way, half of Pakistan's team was dismissed for 98 runs. On the total score of 115 runs, Mohammad Nawaz also left with Shan Masood. He scored 9 runs. Pakistan's seventh loss came in the form of Mohammad Asif. He could score only 2 runs. Wickets continued to fall from one end but Shaun held the other end. Playing responsibly, he scored a fifty off 40 balls.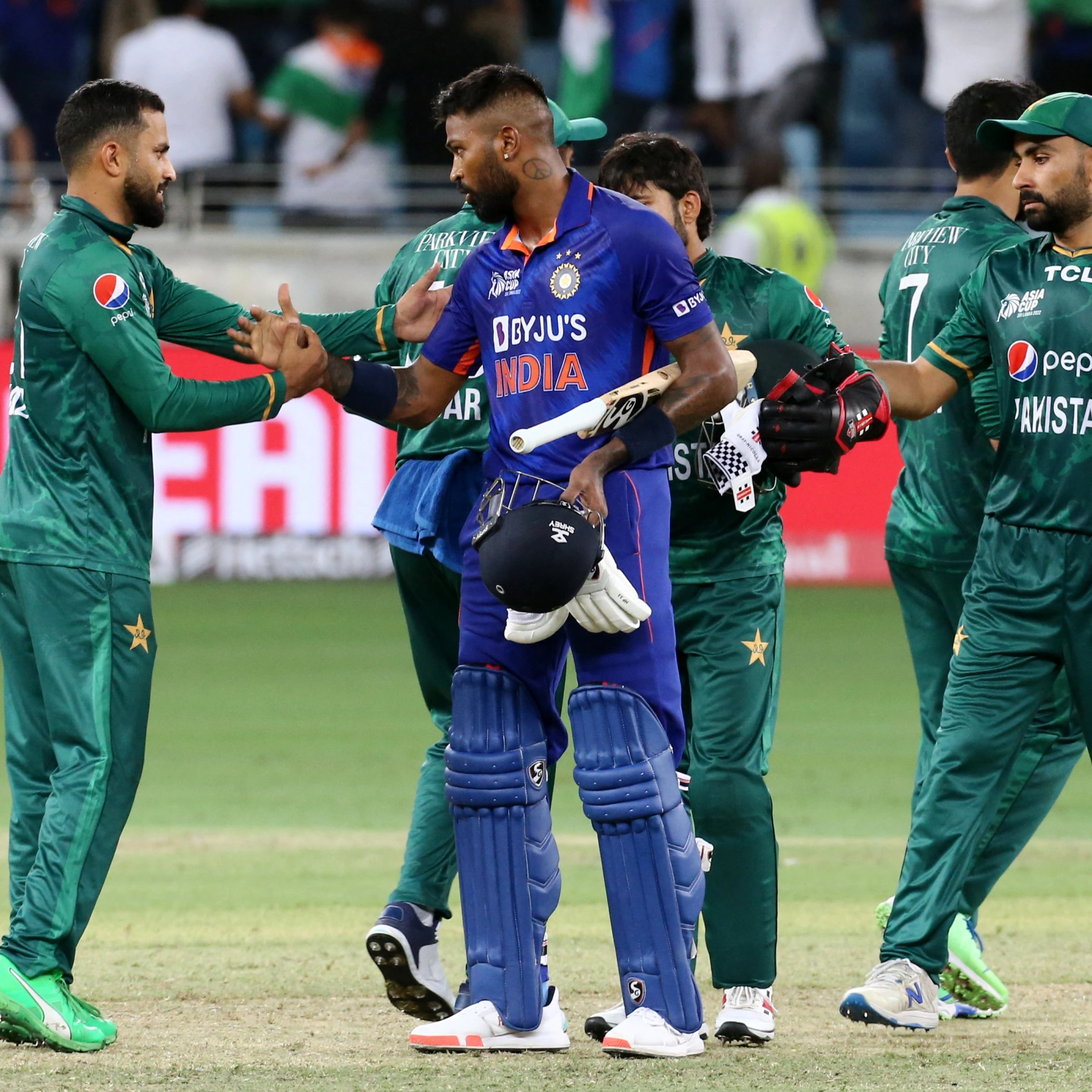 Pakistan Playing XI:
The Pakistani team that played against India included Babar Azam (captain), Muhammad Rizwan, Shan Masood, Iftikhar Ahmed, Asif Ali, Haider Ali, Shadab Khan, Muhammad Nawaz, Shaheen Shah Afridi, Naseem Shah and Haris Rauf.
Indian Playing XI:
The team that took the field against Pakistan consisted of Rohit Sharma, KL Rahul, Virat Kohli, Surya Kumar Yadav, Hardik Pandya, Dinesh Karth, Akshar Patel, Mohammad Shami, Bhuvneshwar Kumar, Ravichandran Ashwin and Arshdeep Singh.
Pakistan and India faced each other twice in last year's T20 World Cup and this year's Asia Cup. Pakistan has won 2 of the 3 matches played so far in the last 2 years while India has won one.