Midfielder Zidane Iqbal has become the first British-born Pakistani to represent any European club, having played his first match in the Champions League for Manchester United against Swiss club Young Boys on Wednesday. The match between the two teams ended in a draw.
First British-born Pakistani Midfielder Zidane Iqbal to represent European club
Zidane Iqbal, who is 18 years old, was fed as a "substitute" in the match. He was replaced by a footballer-like Lingard in the middle of the match. Midfielder Zidane Iqbal's father is a British Pakistani while his mother is a British-Iraqi. At the international level, Zidane Iqbal is eligible for England, Pakistan, and Iraq while he has represented Iraq U-23 in the WAFF.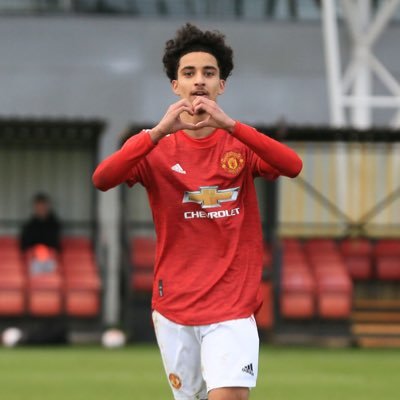 FIFA's ban on Pakistan could affect its selection. Zidane Iqbal came through the Manchester United Academy system and has represented the club at the youth level. Ghias Zahid, a Norwegian-born Pakistani, was the first Pakistani-born player to play in the Champions League. Making his debut against Real Madrid in 2017 while playing for Cyprus club Appel FC.