The National Stadium Karachi has been a source of good fortune for the Pakistani cricket team as the host team has been able to outdo all rivals. Out of 43 Test matches played in this stadium, Pakistan won 23 and from 1950 to 2000 no cricket team was able to defeat Pakistan in the National Stadium. Pakistan has failed in only 2 Test matches here.
National Stadium Karachi a source of good fortune
Pakistan's first defeat was in 2000 at the hands of the English team led by Nasir Hussain and the second defeat was at the hands of South Africa. 18 Test matches were drawn while one Test against New Zealand, India, and Bangladesh was canceled due to various reasons. The first Test match was played at the National Stadium Karachi in May 1955 between Pakistan and India which was drawn.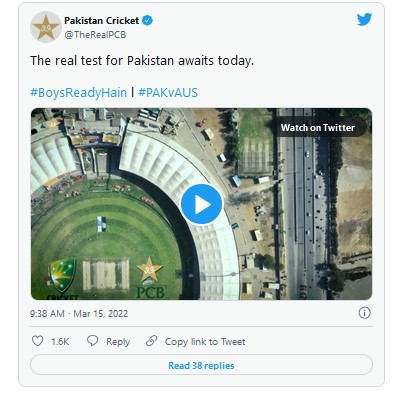 In the second innings of this match, Pakistan's Aleemuddin played brilliant innings of 103 not out. Captain Abdul Hafeez Kardar was a victim of nervous nights and was dismissed for 93 runs. The last Test on this ground was between Pakistan and South Africa in January 2021 in which Pakistan won by 7 wickets.