Karachi Kings announced the new head coach for Pakistan Super League (PSL) 7. Mr Moores, the current head coach of the English county team Nottinghamshire and a two-time England coaching setup, will be seen coaching at the Karachi Kings' next season.
Peter Moores new head coach for Pakistan Super League  7
Peter Moores will replace former South African cricketer Herschelle Gibbs, who was coached by the Kings for the 2021 season. Moores said in a video message released on Twitter:
"I am excited to join the Karachi Kings family. PSL is one of the best tournaments in the world due to the strength of local talent."
"I can't wait; it's known to be one of the best tournaments worldwide because of the strength of the local talent," he stated.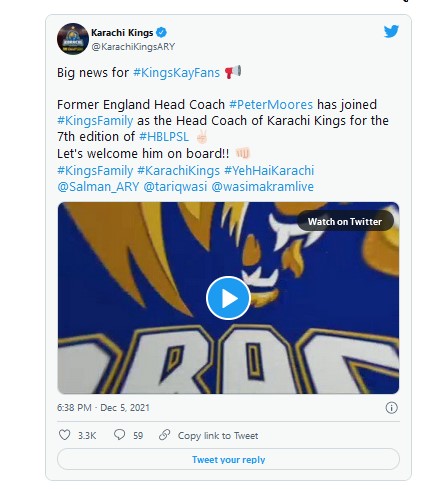 "It's something I can't wait to get involved with, the fact it's being played in Pakistan makes it even better – the traditions, the passion – and we're going to try to play some really exciting, aggressive cricket," he added.