Sixteen years later, in 1980, when the Australian team, led by Greg Chappell, came to Pakistan for a three Test series 1980, the leader of Pakistan was Javed Miandad. The series was tied at 1-1. Pakistan won the Test at the National Stadium by seven wickets. The spinners of both the teams performed brilliantly in this low-scoring match.
Pakistan vs Australia Test Series 1980
Off-spinner Tauseef Ahmed made his Test debut and his inclusion in the team was amazing as he used to come to the National Stadium from Shah Faisal Colony to bowl in net practice. At that time Pakistani team manager Mushtaq Mohammad was very impressed with his bowling and decided to include him in the team which was very surprising.
In the first innings, Tauseef Ahmed and Iqbal Qasim sent the Australian team home at 225. Kim Hughes played an 85-run inning. But in response, Ray Bright and Greg Chappell also did not allow the Pakistani batsmen to play openly, which gave Pakistan a slight lead. Majid Khan scored 292 runs thanks to 89 Taslim Arif 58 Javed 40 runs. Ray Bright had seven for 87 and Chappell had three.
In the second innings, Iqbal Qasim destroyed Australia's strong batting line with his league spin. The entire team returned to the pavilion for only 140 runs. Seven players of the visiting team could not go in double figures. Alan Border scored 58 and Bruce Laird scored 23. Iqbal Qasim had seven for 49 and Tauseef had three for 32.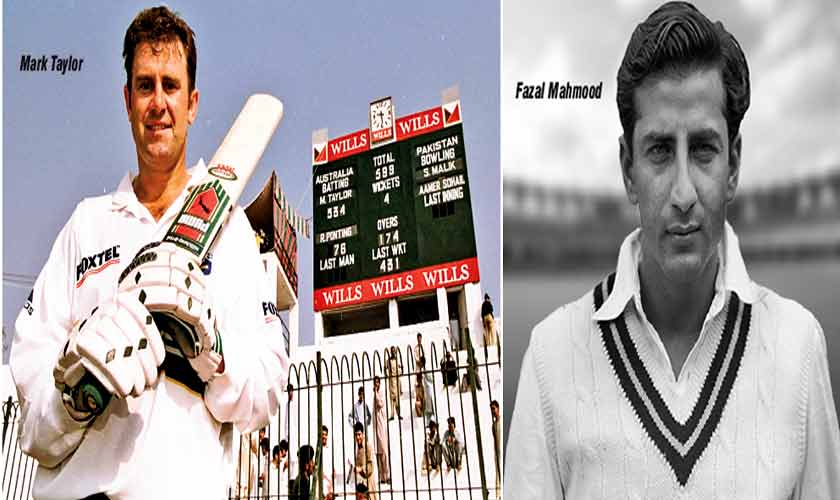 Pakistan got a target of 74 runs for the victory which they achieved for three wickets. All three wickets went to Ray Bright. No Australian fast bowler could take a wicket while Imran Khan got two wickets. Tauseef Ahmed was batting in the first innings when he was showered with flowers but he was bowled cleanly by Australian spinner Ray Bright on the first ball.