Former national cricket team captain Shahid Afridi has said that Muhammad Hafeez wanted to represent Pakistan more before his retirement. Speaking on a program game set match, the former captain said that there was a lack of dialogue between the Pakistan Cricket Board (PCB) and the players. It was clear from Hafeez's statement and his body language that he would leave Pakistan soon.
Former national cricket team captain Shahid Afridi statement
I always talk about the communication gap between the PCB and the players, and I feel the same way in the case of Hafeez. Praising Muhammad Hafeez for his illustrious international cricket career, Shahid Afridi said,
"I would like to congratulate his family and parents, whose sacrifices have enabled the all-rounder to play many match-winning innings."
It may be recalled that Hafeez had announced his retirement from all formats of international cricket yesterday. In his 18-year career, Hafeez's bowling action has been banned several times, but he responded to the critics with his batting.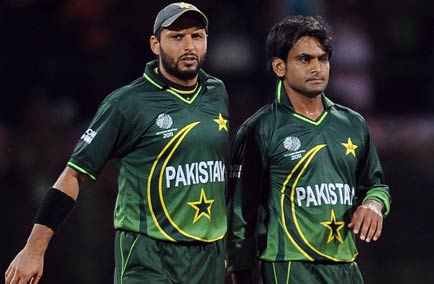 It should be noted that Hafeez last represented the national team in the semi-finals of the T20 World Cup. Hafeez scored 3,652 runs in his Test career and took 53 wickets, while in ODIs and T20 Internationals, he scored 6,614 runs and took 139 wickets.