FIFA has assigned the Indian cities of Bhubaneswar, Goa, and Mumbai to host the FIFA Under-17 Women's World Cup. According to Indian media, FIFA has announced that the Under-17 Women's World Cup will be held in October at the end of this year. The draw for the tournament will be held on June 24 in Zurich. It should be noted that the 2020 global event was postponed due to the global epidemic of Corona. India has announced foolproof security to ensure the safety of teams and other officials involved in the event.
FIFA has assigned the Indian cities of Bhubaneswar, Goa, and Mumbai
A FIFA team visited the Kalinga Stadium in Bhubaneswar, the Pandit Jawaharlal Nehru Stadium in Goa, and the DY Patil Stadium in Mumbai and inspected the facilities at the stadium. Sarai Bremen, FIFA's chief women's football officer, said that after the FIFA team's recent tour of India, the final countdown to the event was about to begin. LOC Chairman Praful Patel said that holding the tournament would help in the development and promotion of football in India.
Sarai Bareman, FIFA Chief Women's Football Officer, said:
"With qualifying ongoing around the world, we are very excited to announce the date of the draw, as well as confirm the three Host Cities for the FIFA U-17 Women's World Cup 2022."
"Following the recent FIFA visit to India, this is an important step forward and marks the start of the final countdown towards the tournament. We would like to thank the AIFF, the LOC, and all the stakeholders for their support throughout the last two years as we have dealt with the evolving nature of the pandemic."
"We look forward to continuing our work together as preparations gather pace over the final six months and to delivering what will be an exciting and hugely important tournament for India and the overall development of women's football throughout the world."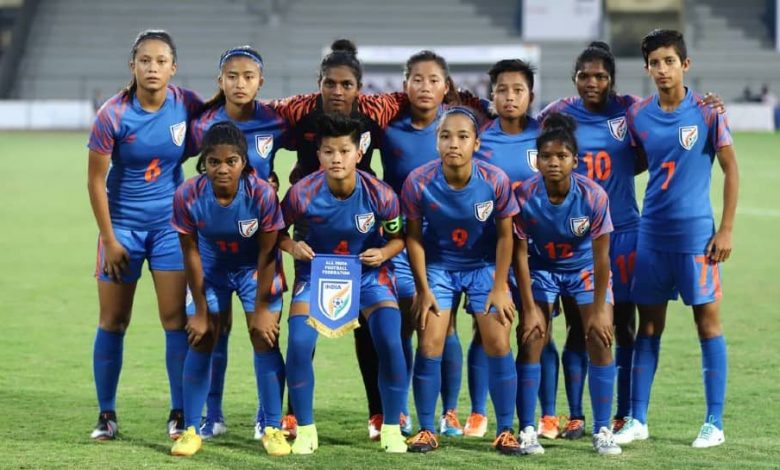 Praful Patel added that Goa and Mumbai have already shown considerable expertise in hosting international tournaments. Is compatible Apart from host India, six countries including Brazil, Chile, China, Colombia, Japan, and New Zealand have so far confirmed their participation, and participation in the draw on June 24 is certain. 16 teams are ready to participate in the tournament, the spots are still to be captured. The tournament will be played from October 11 to 30.